We took over the hosting of the Blythe Brewery website in 2022 and shortly after doing this we offered a competitively priced redesign package to them. Much to our delight the BB team agreed it was definitely time to create a more user friendly, easier to update, website that had a fresh new look whilst maintaining their original brand.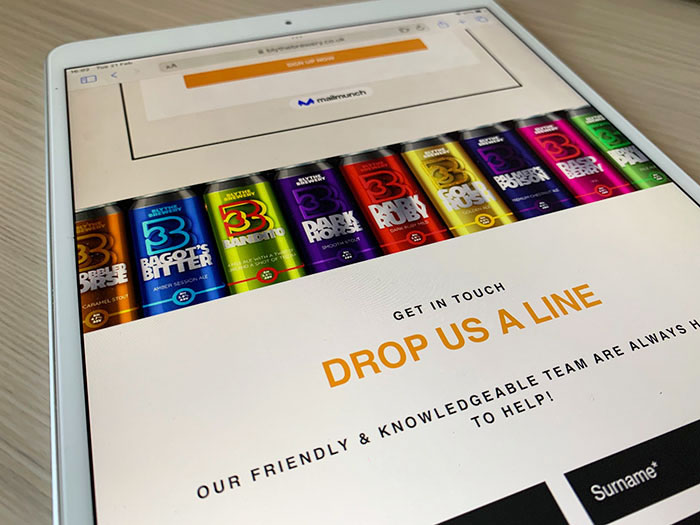 A change in colour scheme, introduction of some great photography and a dramatic modernisation of the whole design, including both the fonts used and the layout, has given their online presence a fab new feel!

After transferring the domain, website and emails over to us we agreed, with the client, to manage these services, along with the website, on their behalf.
A refresh of a website really can help a business. In addition to this regular updates, the inclusion of plenty of useful and relevant information, the use of good quality images and the introduction of client reviews, online contact forms and social media links all make for a more interesting, and enjoyable, user experience. The addition of all the latest BB news, or regular blog updates, also helps.
Check out the live website: