Peninsula UPVC Window & Door Repairs
A brand new, Cornish family run business approached us to design a strong logo that reflected the area covered and incorporated the striking black and gold colours of the county.
This is what we created for them which has now been applied across all their company vehicles.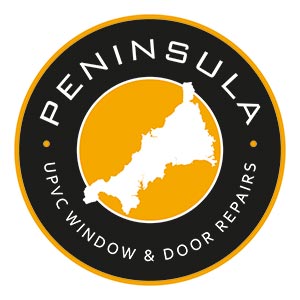 The client wanted a strong identity to promote their start up business and brand their vehicles across the South West. They took the new identity and sourced a local company specialising in van graphics to apply the logo along with the company information to the fleet.