Jukoprint are based in Penryn, Cornwall and we have worked with them on many occasions, on various design projects, over the past few years.
This time the brief was to rebrand their fabulous printing and embroidery business.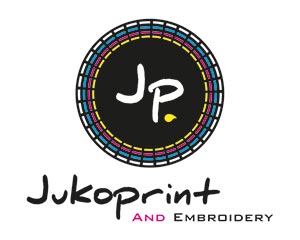 We wanted to incorporate the printing process colours along with a colour wheel plus a subtle stitching idea that represented an embroidered logo. They wanted to keep their existing font so we worked with that and created the new brand around it.