Precision Fire & Security
A brand new, start up in Northern Ireland got in touch to design a strong logo to represent their fire and security installation business.
They already had a simple idea of flames and shields in mind so this is what we created for them.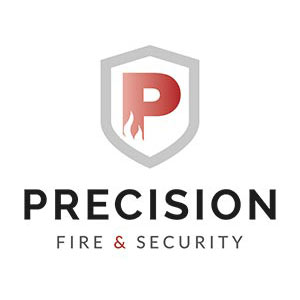 The client wanted a simple business card that would be the basis for all their branded promotional print work. 
This is what we created for them. The reverse side lists all the services offered by the company.