Michelle Luter is an artist and fused glass designer based in Shrewsbury. She creates contemporary pieces that are instantly recognisable by their vibrancy, striking compositions and her vision is for her customers to own a piece of unique, yet affordable contemporary artwork.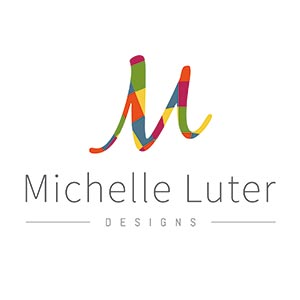 Michelle Luter Designs came to us for a total re brand ~ including new business name. We created a fresh, new, bright logo design and carried the brand through to an online gallery website, printed business cards and bookmark tags plus studio signage.
We completely re established an existing small business that wanted a complete overhaul. We even added an online shop to the new website, after launch, so that Michelle could not only showcase her artwork but also sell it online.
Check out the live website: