A Cornwall based jewellery maker approached us to design a new logo to represent their business across various media. Jessica crafts handmade contemporary gemstone jewellery using recycled silver and gold with floral and geometric designs.
She wanted to include a couple of strong elements so she briefed us on that and we did the rest!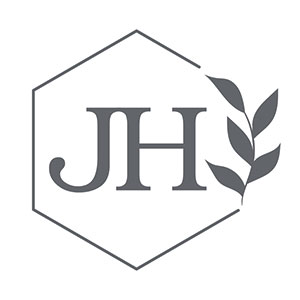 The main logo has been designed so that it can grow with the business. The icon, when used on it's own, is a strong brand stamp that simply looks great across all of Jessica's jewellery packaging.
The main logo and icon will also work well across social media and any stickers to use with the jewellery packaging if required.