Around Fife is an online news website in Scotland that brings you all the latest and breaking news from Kirkcaldy, Dunfermline, Glenrothes and surrounding areas across the Kingdom of Fife.
This strong brand is now used across all their website and social media profiles.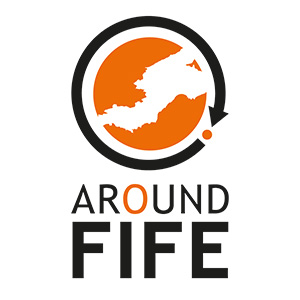 The main logo was designed with sister companies in mind so that when expanding in to other areas of Scotland the news covered could be displayed under a similar brand and be instantly recognisable.
Both logos use exactly the same design basis, with the exception of obviously the wording, map area featured and accent colour, to ensure all identities in the family set stay on brand.