Brickies Collectibles has been a collector of memorabilia for many years and is based in Dunfermline, Fife, Scotland. 
They wanted to showcase their finds and have an independent selling platform to accompany their already existing marketplace listings.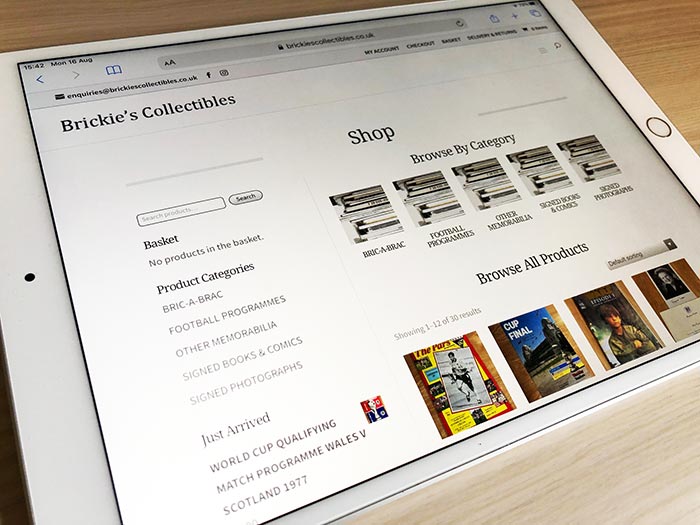 We handled the purchase of their domain name, hosting and SSL certificate set up and continue to do this for the client annually.
With our help it really is easier to get set up online than you may think!
Check out the live website: