Sunrex Construction came back to us for this project after working with us on a previous project for another business that they are involved in.
On this occasion they were looking for a new website only. They already had an existing identity that they wanted to keep so we took that branding and applied it across the design of their new web pages to create a simple and more modern look and feel to showcase their fabulous building portfolio!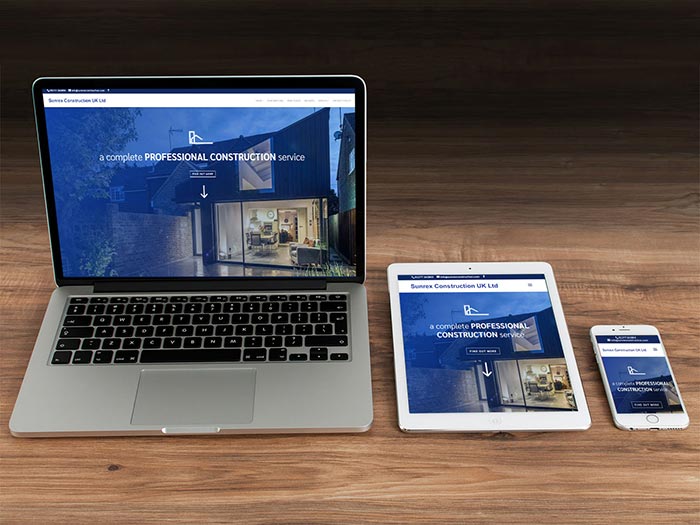 Domain name and emails were to stay with an existing company so we simply liaised with them to get the domain re pointed to the hosting we set up here and we now manage this side of things annually for the client. 
With our help it really is easier to get set up online than you may think!
Check out the live website: