The Suffolk Shutter Company, The Shutter Company Essex & The Suffolk Curtain Company
The Suffolk Shutter Company was the first of the family businesses to come to us. We recreated their website that had served them so well for so many years but was antiquated in the software used and was proving very time consuming and expensive to update.
It had however been built in Adobe Muse by a dear friend of theirs that had sadly passed away. As you can imagine this was a particularly precious and sensitive project to take care of.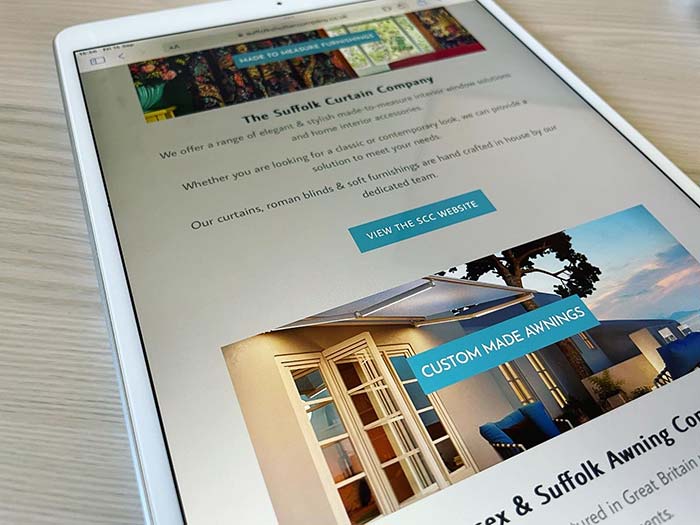 The business was then taken over by another family who have since expanded significantly and we have now created a total of five websites for them, to promote the various branches of the family business, that all have a similar feel.
A website project that has a similar layout and design base with simple branding, colour, font and content (images and text) changes can be a more affordable solution for any business that wants to branch out.
We currently provide hosting services for all their websites, as well as manage all five on a retainer basis.
Check out the live websites:
www.suffolkshuttercompany.co.uk
www.shuttercompanyessex.co.uk
www.suffolkcurtaincompany.co.uk