Little Red Rooster are a fabulous authentic American diner based in Falmouth, Cornwall!
Their design brief was simple…using their existing branding create an information only website with the facility for them to update it easily themselves without paying excessive fees.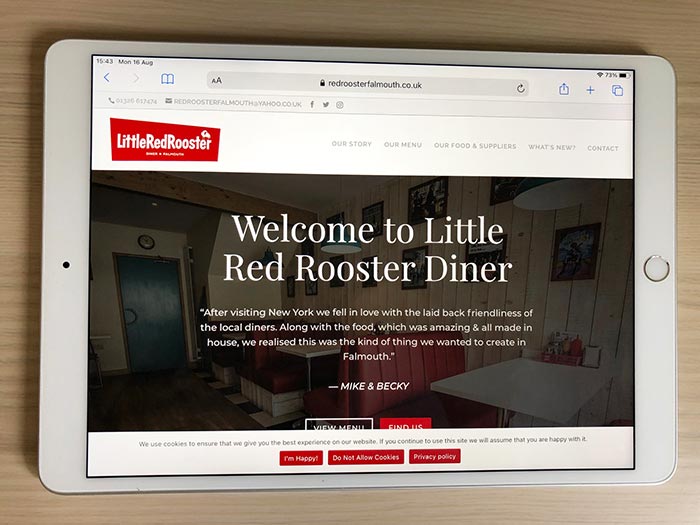 We handled the purchase of a brand new domain plus the set up of a new hosting package with SSL certificate and continue to manage this annually for the client.
With our help it really is easier to get set up online than you may think!
Check out the live website: