We already look after all the sister companies for this family business and this is simply another string to their bow. This is now the fifth website we have created for them!
The sister companies are The Suffolk Shutter Company, The Shutter Company Essex, The Suffolk Curtain Company and The Essex & Suffolk Awnings Co.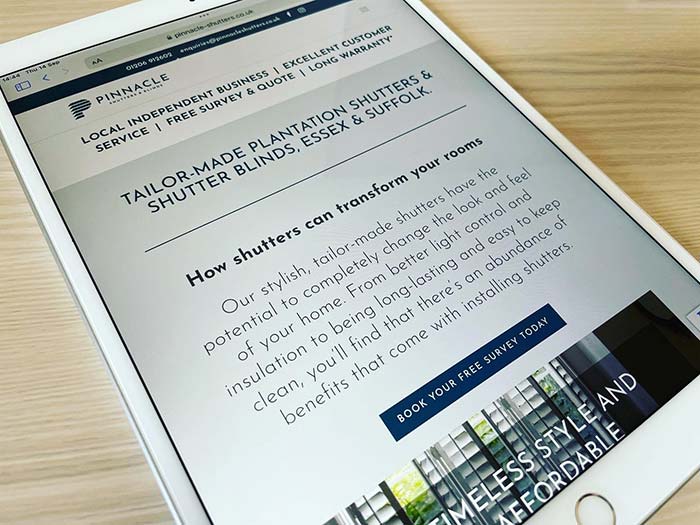 Pinnacle Shutters had an existing website but they wanted it to be rebuilt in WordPress and mirror a similar feel to their sisiter sites but implementing their existing branding.
A website project that has a similar layout and design base with simple branding, colour, font and content (images and text) changes can be a more affordable solution for any business that wants to branch out.
We currently host and manage this website, along with the other four websites, on behalf of the client.
Check out the live website: